Creator: Scott Knabel
Close at Thursday, 8 August 2013
"Scott Knabel - Fundraising"
I am running in the Salomon Trail Running Series 2012, a series of 4 races held on trails around Melbourne.
My reason is two fold, firstly to change my life, at the start of this journey I was 43 years old and 132.7kg, morbidly obese with high blood pressure.
The second is to not only change my life but to change the lives of others along the journey.
With race two comleted of a possible four of the Salomon Trail Running Series we have raised $760.00 for Lifeline, a great effort.
There is still time to reach our goal of $2,500, so if you can help or know someone that can or who may be interested, maybe someone who has been touched by Lifeline in the past, please share this with them. Together we can make a difference in peoples lives.
Thank you for your support and encouragement along the journey so far, your kindness and generosity are changing peoples lives.
To check out the journey so far;

VIC- Lifeline Melbourne (Help my Local Lifeline answer more calls)
Lifeline's 24 hour crisis support service- 13 11 14 has been providing access to a range of mental health support services that connect people with care for over 47 years. Lifeline delivers a range of services that promote emotional wellbeing, encourage help seeking, and addresses suicide prevention and awareness. Lifeline also offers access to a range of programs specific to the needs of local communities. These programs are delivered by a network of Lifeline Centres operating from more than 60 locations Australia wide, with a presence in every state and territory. Each year Lifeline receives over one million contacts from people connecting to care and support by phone, web or face-to-face. The Lifeline 24 hour telephone crisis support service continues to receive a call every minute on 13 11 14.
FUNDOMETER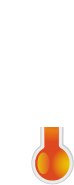 Target
$2,500
Raised So Far
$760