Creator: Allison Reynolds
Close at Friday, 14 September 2012
1000 Swings for MS
I am declaring October as
Swing for MS Month
My challenge is to complete 1000 swings with a 12kg kettlebell between October 1st and 31st and raise $1k doing it.
Up until now I have been using a 10kg kettlebell and not swinging regularly so this will be quite the challenge!
I was diagnosed with Multiple Sclerosis in January 2000 and have been working hard to stay fit, active and healthy over the last year. Swinging kettlebells has proven to be a great short workout that doesn't raise my body temperature (which plays havoc with my symptoms) and something that helps with balance, core strength and muscle development.
Please donate now to help research into the cause and cure for Multiple Sclerosis!

MS Research Australia and Foundation 5 Million Plus
Multiple Sclerosis Research Australia's (MSRA) main objective is to fund research into finding a cause and a cure for MS. It is focusing Australia's world-class research strengths with a collaborative research approach and best practise-governance. Along with its fundraising initiative, Foundation 5 Million Plus (F5M+), it seeks funding to accelerate research into finding the cure for MS.
FUNDOMETER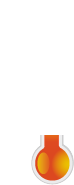 Target
$1,000
Raised So Far
$250