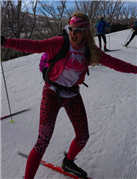 Creator: Jacinta O'Neill
Close at Saturday, 29 September 2012
Run Jacinta Run - Surfcoast century for the McGrath Foundation
Think running 100kms in one day sounds tough? What about if the first 21km is on soft sand? Sound really tough??

Well that is exactly what I, Jacinta O'Neill will be doing on Saturday 22nd September, 2012.

Why?
Because 24 hours of doing it really tough is nothing compared to the diagnosis of Breast Cancer and the subsequent years of appointments, scans, surgery and unpleasant treatment that young women have to go through.

The courage, positivity and strength that my sister has shown in the last 6 months has been nothing short of inspirational and I hope I can show those same qualities as I complete the Surfcoast Century. (www.surfcoastcentury.com.au)

So sponsor me to run the 100 and all funds will go directly to the McGrath Foundation, which helps support women through the provision of specialist breast care nurses (with a priority placement in rural and regional Australia.)

Awesome cause, awesome day, so get on board now and donate as much or as little as you can!

McGrath Foundation
The McGrath Foundation was co-founded by Jane and Glenn McGrath and was inspired by Jane's personal experience with breast cancer. The McGrath Foundation aims to raise money to place McGrath Breast Care Nurses in communities right across Australia and to increase breast awareness in young women.
To find out more about how you can help make a difference, please visit www.mcgrathfoundation.com.au
FUNDOMETER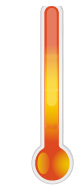 Target
$3,333
Raised So Far
$4,031