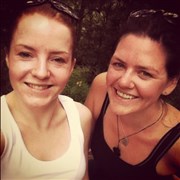 Creator: Ellison Bloomfield
Close at Saturday, 25 August 2012
Kokoda Trek
In September of last year The Alfred Hospital saved my life, so when I decided to do trek Kokoda I thought I'd like to also raise money for The Alfred. The trek is 96km through some pretty rough terrain and will be an epic physical and mental challenge.
And now we're finished! It was an incredible, amazing experience and I loved PNG so much my heart now hurts to be home. Fundraising is still open so if you'd like to contribute I'd love your support.
Thank you to everyone who has donated so far I have been overwhelmed by the support.
The Alfred - a member of Alfred Health
The Alfred Foundation is responsible for developing fundraising activities and philanthropic support for The Alfred hospital.
Those who choose to support the fundraising objectives of The Alfred are supporting vital medical research, helping purchase equipment items and helping to maintain and redevelop critical Alfred services.
The Alfred Foundation is grateful for the many achievements that have been made possible thanks to the overwhelming support of our community, and is thankful to those who support our goals of providing the very best healthcare available to the community.
FUNDOMETER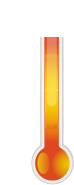 Target
$2,500
Raised So Far
$2,180